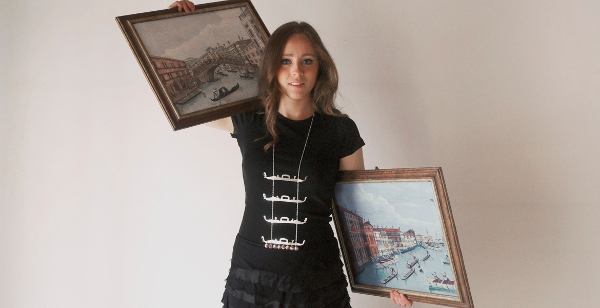 Venice Factory and the gondola: inspired by the eighteenth-century paintings of Gabriel Bella of the gondola parades on the Canal Grande these charming necklaces combine gondolas and Murano glass lampwork beads.

"Contadinelle" are classic murrine beads of the 1950s and '60s from an historic storeroom on Murano.

Murrine are fused by flame on a core of lattimo and avventurina glass.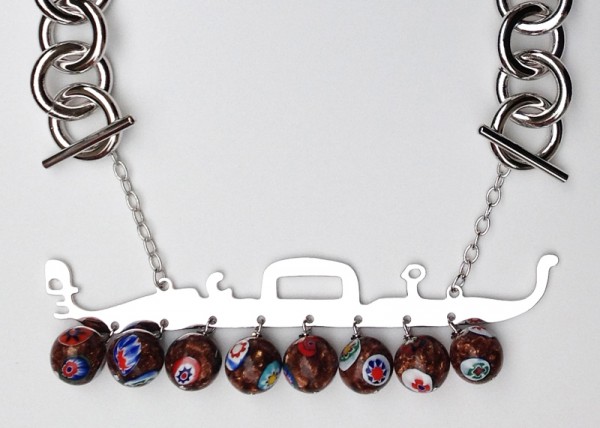 Design Eliana Gerotto

Murrine glass-beads, Murano 1950-60
Rhodium / gold-plated brass

The collection
Gondola / necklace
Canalgrande / long chain necklace