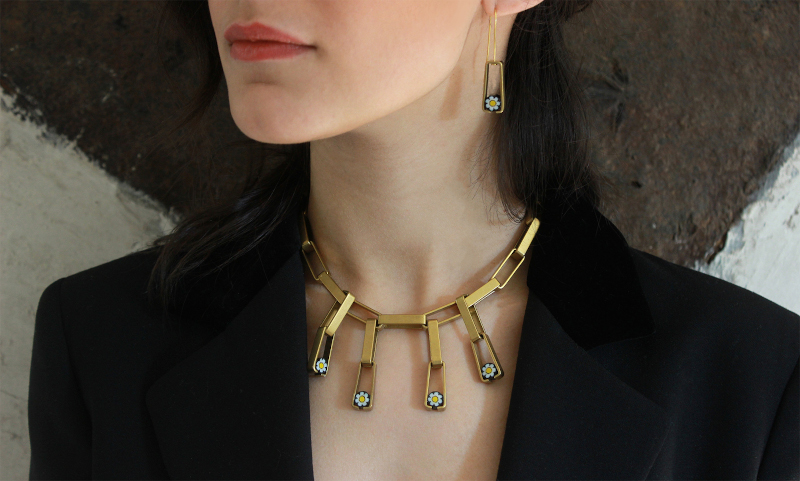 The name combines the two words 'CATEna' (italian for chain) and 'murRINA'. At the same time, it's a reference to Caterina Cornaro, one of the most influential women of Venice's Golden Age.
The necklaces and the earrings combine the elegant geometry of the square-shaped brass chain and the colourful Murrina glass, precious detail of the Venetian craft and artistic tradition.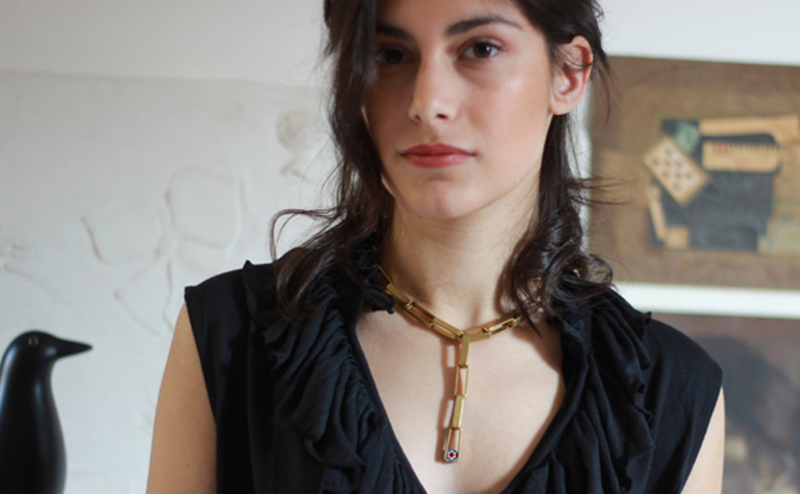 In this jewellery, the Murrina is treated as a gemstone: the glass is rough cut to enhance its bright colours. The Murrina is set in the pendant link of the chain, which is made of unrefined brass.